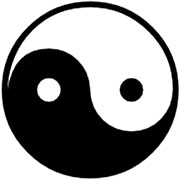 Something that comes as no surprise to the crowds of elderly people that gather in public parks across Asia every morning as they practice Tai Chi is that practicing this ancient art reduces back pain in arthritis sufferers. Researchers at the George Institute for International Health have recently wrapped up a comprehensive scientific study that confirms exactly this. Of course, this isn't the first time that medical science has looked to Tai Chi.
Tai Chi Chuan (usually shortened to Tai Chi) has been practiced by old and young alike in some form since the first styles originated in China centuries ago. Modern times have seen the art associated with the potential health benefits more than as a fighting style. Tai Chi practice is most often slow, measured forms focusing on movement and balance making the art more accessible to those just starting out or who have limitations that might prevent pursuing other martial arts.
Evidence abounds of the health benefits of Tai Chi. Stroke victims can regain balance through regular practice. Studies on China and the US have demonstrated the cardiovascular benefits of Tai Chi. Even blood pressure can be reduced through regular practice. If Tai Chi isn't your thing, other martial arts can provide similar benefits.
The key is to start early. Successfully aging against the machine means pushing the effects of aging off as long as possible, this study shows that once frailty sets in Tai Chi no longer helps.
Thanks to YouTube, you could get started right now: